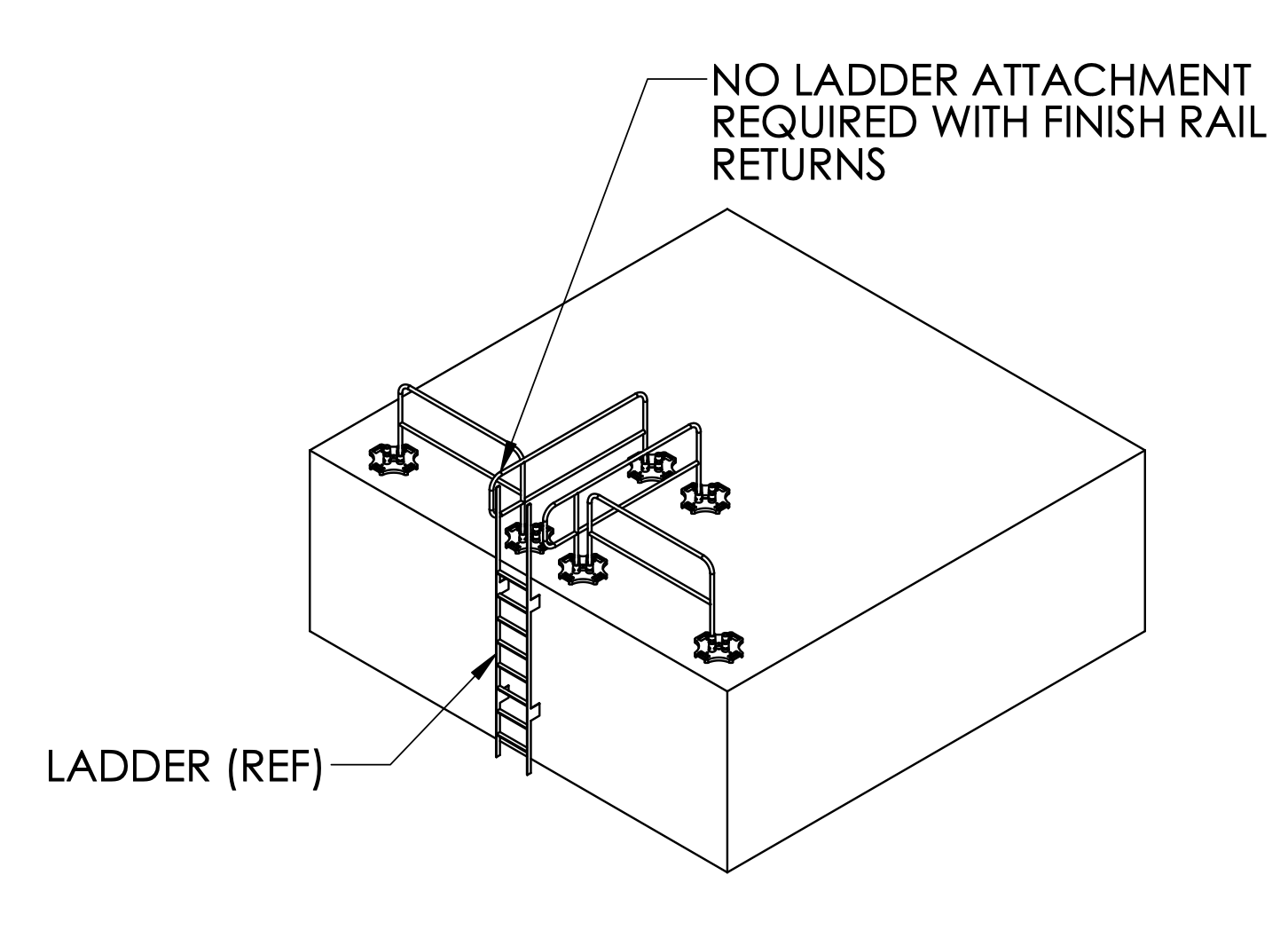 Fall Protection Rails for Roof Top Ladders
The roof top access and exit point for roof top ladders requires fall protection. This is an often overlooked fall hazard. The solution to this fall hazard is so simple. There is really no need to neglect it any longer.
Easy Solution - Roof Top Ladder Fall Protection
The quickest way to provide proper fall protection for roof top ladders involves just four safety rail kits, two extra bases, and two of what are called "finish rail kits". Per the picture, this properly configured setup will provide fall protection compliance for your ladder hazard.
Two finish rail kits are placed perpendicular to the ladder access and exit point. Two normal rail kits are then placed parallel with the roof line and are attached to the two finish rail kits. That's it. Problem solved.
What Is A Finish Rail Kit?
The rail on a finish rail kit extends a little further than a normal rail kit. This closes any gaps between the ladder and the roof edge.
What's great about the finish rail kit is that when installed with the regular rail kits per the aforementioned picture, one doesn't need to physically attach the rails to the ladder with the appropriate brackets.
Below is a profile picture of the proper setup:
Give us a call to get started. Protect your roof ladder access points properly and easily with a finish rail kit configuration. For pricing and more information click on Finish Rail Kits.
We are leaders in roof fall protection guard rail systems. We have the know-how and experience to keep you compliant and safe.