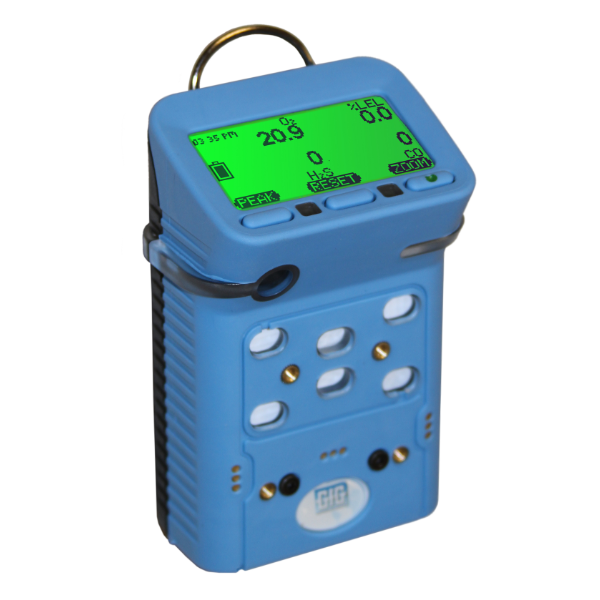 GFG G460 Customizable Multi Gas Detector
Sale
Sale
Original price
$3,135.00
-
Original price
$3,280.00
The GFG G460 is a versatile and customizable multi-gas detector. It is an excellent choice when a 5th or even a 6th gas is needed - like a PID lamp.
It is a rugged, compact instrument. It features a concussion proof housing which is highly dust and water resistant.
Comes standard with a top mounted reversible display, one-button operation, and a variety of power options - either an alkaline battery pack or a rechargeable battery pack.
A popular option is the detachable, self-powered pump for sampling confined spaces prior to entry. It allows operation of the instrument in diffusion or sample-draw mode.
A full 3-year warranty is provided on most commonly used sensors (combustible, CO, H2S and CO2) and 5 years on the O2 sensor, which reduces the cost of ownership over the lifetime of the instrument.

Version for sale on our website is the most common configuration: O2/LEL/H2S/CO with a PID Lamp. You can purchase it with either an alkaline battery pack or a rechargeable battery pack/charger.
Features:
One-button operation
3-5 Year Warranty: 5 Years on O2 Sensor - 3 Years Everything Else
Operation time up to 24 hours
Alkaline version runs on "AA" alkaline batteries
Unique top-mounted display (which is reversible)
Detects Oxygen (O2), Combustible Gases (LEL), Hydrogen Sulfide (H2S), Carbon Monoxide (CO) and up to two more
Online Model also includes the PID Sensor for VOC readings
Optional Infrared (NDIR) sensor for CO2 and Combustibles - %LEL and %Volume
Other Optional sensors: C2H4O, Cl2, ClO2, CO, CO2, COCl2, Combustible (Catalytic), Combustible (Infrared), H2, HCl, HCN, HF, H2S, NH3, NO, NO2, O2, O3, PH3, PID (VOC), SiH4, SO2
It's perfectly fine to tie a rope to the G460 and lower down into the space for a remote sample. However, the G400 smart pump, if desired, is also available: Click Here.