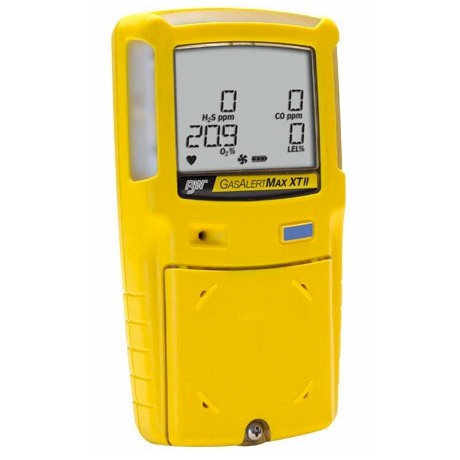 BW GasAlert Max XT II XT-XWHM-Y-NA Gas Detector
Sale
Sale
Original price
$1,120.00
-
Original price
$1,120.00
The GasAlertMax XT II 4-gas confined space meter would be our recommended choice for your go-to confined space gas detector. Why is this meter our number one choice? Versatility.
For starters, it can be used as either a personal diffusion monitor or a remote sample draw monitor. How? It comes with a built in sample draw pump and 10' of remote sample tubing. Out of the box, this is its configuration. Turn it on, drop the hose down the space, collect your sample.
But when your personnel enter the space, you merely remove the front plate to turn the pump off. This then converts it into a personal diffusion type monitor. This saves you battery power and pump wear. We love this feature.
The monitor also includes a battery pack, charger, spare pump filters, and a super easy one-button operation.
And of course, Purchase Price Includes Certified Calibration from our Lab - $85 value!
Features:
Detects Oxygen, Combustibles/LEL, Hydrogen Sulfide, Carbon Monoxide
Integrated sampling pump
2 Year Warranty
SmartSample technology and powerful diaphragm pump provide reliable block detection and consistent, uniform flow
Easy-to-read, multi-language LCD displays all four gas concentrations (H2S, CO, O2 and combustibles) simultaneously
Visual, vibrating and audible alarm indicators
Low, High, TWA (time weighted average) and STEL (short-term exposure limit) alarms
LCD icons help with fast and easy notification of detector operation
Built-in concussion-proof boot
Rechargeable batteries provide enough power for a 13-hour shift
Easy, one-button interface for simple operation
Compatible with MicroDock II automated test and calibration system