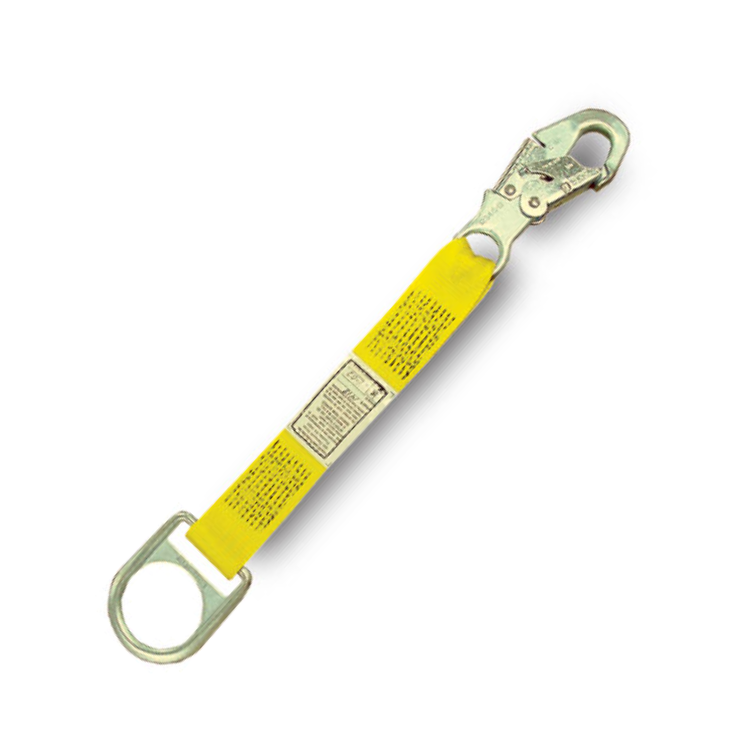 How To Simplify a Fall Protection Harness
Anybody who has worn a fall protection harness knows it presents challenges. Putting on certain harnesses can be difficult. Fitting harnesses to your size and shape can be difficult. Even more so, hooking up a lanyard or self retracting lifeline to a back D-ring presents all sorts difficulties.
Unless you have help, it is virtually impossible to connect a fall protection lanyard or self retracting lifeline (SRL) to the back D-ring of a harness.
But, there is a simple fix to this problem. Unfortunately, few seem to know about it. The solution is called a D-ring extender.
D-Ring Extender is the Solution
A D-ring extender will make your efforts to connect to a lanyard or self-retracting lifeline so much easier. What is a D-ring extender? It effectively makes the d-ring of the harness more accessible. 
One end of the extender is a snap hook. This snap hook attaches to the d-ring on the back of the harness. The other end of the extender is another d-ring. This d-ring becomes the connection point for your lanyard or SRL.
The D-ring extender effectively moves the back d-ring of your harness 18 inches out. Now your back d-ring can be easily reached over the left or right shoulder.
Give a D-ring extender a try. It will make your life so much easier. You will struggle no longer to attached your fall protection device to your safety harness. 
Our best-selling D-ring Extender is the FrenchCreek 1418. Click link to learn more and purchase - Click Here.