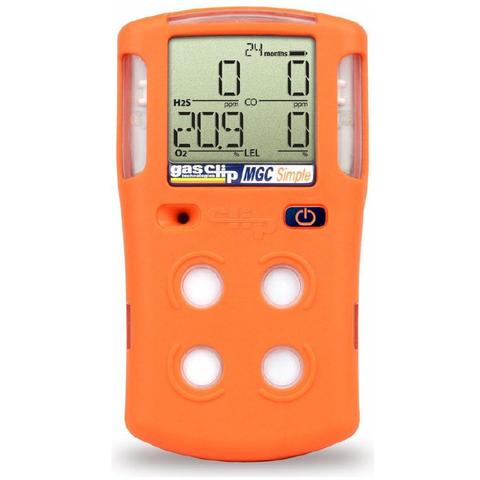 Gas Clip's New Disposable 4 Gas Detector
Gas Clip Technologies has introduced a 2-year, 4-gas confined space gas detector - the MGC-Simple. It is the perfect compliance monitor for contractors. Just turn it on and forget it. It never needs charging. And according to Gas Clip, it never needs calibrating.
How does it work? Turn in on...and that's it. The 24 month countdown begins. You never have to turn it off. You never have to charge it. In fact it doesn't even come with a charger. This is the ultimate compliance gas detector.
Contractors are often required to have a gas detector for this or that job. Too often they end up with a monitor with an unexpectedly high cost of ownership - especially for something used so infrequently. Gas Clip's MGC-Simple is the perfect detector for such applications.
For more info Click Here!