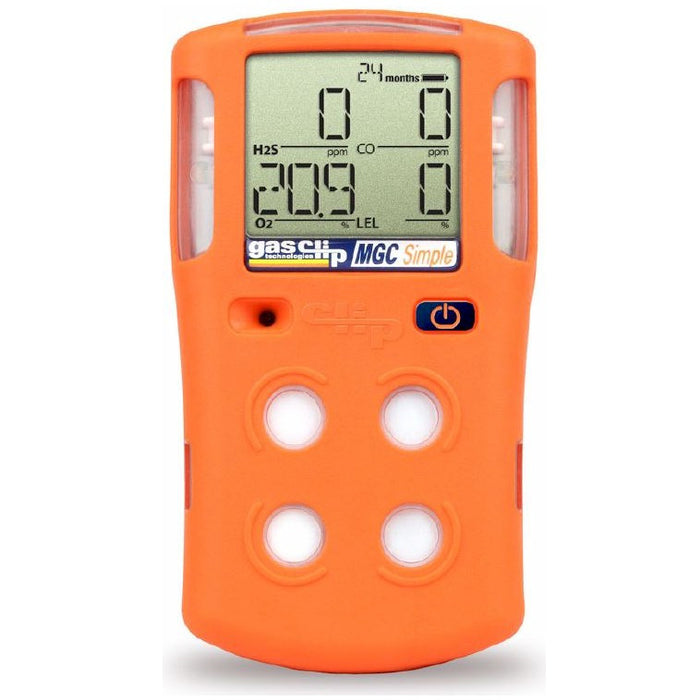 Gas Clip MGC-S Simple Disposable Multi Gas Detector
Sold out
Original price
$805.00
-
Original price
$805.00
The MGC-Simple is the perfect 4-gas compliance confined space gas detector. If you've been told you that you need a gas detector to start or finish a job, this is the ideal choice - No Charging, No Batteries to Replace, No Calibration.
All you have to do, according to the manufacturer, is turn this on and forget it - literally. You don't even turn it off. Just turn it on and it will run for 2 years. If it fails in that time, Gas Clip will simply replace it.
It is truly gas detection made as simple as you can make it! It even has simple to use one button operation, never needs charging, and never needs calibrating.
Features:
Detects Oxygen, Combustibles/LEL, Hydrogen Sulfide, Carbon Monoxide
Size 4.75" H x 2.75" W x 1.25" D (120.65 x 69.85 x 31.75 mm.)
Weight 7.675 oz. (220.2 g)
Temperature -40˚ to +122˚F (-40˚ to +50˚C)
Humidity 5% to 95% RH (non-condensing)
Battery Life 730 Days continuous (based on avg. of 1.5 min. of alarm/day)
Alarms Visual, vibrating & audible (minimum 95 dB)
Low, High, STEL, TWA & OL (Over Limit)
LEDs 4 Red alarm bar LEDs
Yellow back-light (activated on button press)
Red back-light (activated on alarm condition)
Yellow Maintenance Notification LED
Display High viewing angle alphanumeric Liquid Crystal Display (LCD)
Sensors, battery and circuitry tests run continuously
Warranty Full 2 Years