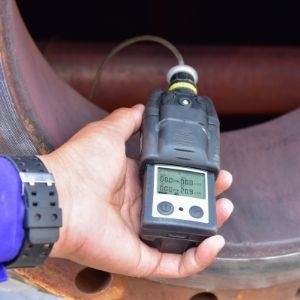 Bump Testing of Gas Detectors
Gas detectors, like every piece of equipment, need to be tested from time to time to ensure that they are still working properly. If gas detectors are faulty, then it leads to the possibility of putting workers in the path of unnecessary risk. That is why many professionals recommend bump testing of gas detectors to make sure your equipment is in working order.
What Is a Bump Test?
A bump test is when you take a canister of testing gas and expose it to your gas detector. The gas is released in a specific amount that will trigger the alarm of your detector. If your detector is in working condition, then it will sound off as normal to alert you to the presence of hazardous gas. If the gas fails to initiate the alarm, then you know your gas detector is faulty.
When Should You Conduct a Bump Test?
You should be bump testing your gas detectors each day before use. This ensures that you will catch a faulty detector and take it out of service before it has the chance to harm workers that are on the job.
When To Calibrate Your Gas Detector
Calibration is similar to bump testing, but the only difference is that the device is tested to see if it measures up to the manufacturer's specifications. There is a window of plus or minus 10 percent for the results of the detector, and anything beyond that margin of error would require the detector to undergo a full calibration.
A Full Calibration
Unlike bump testing, your gas detection device will need to be exposed to a special gas detector calibration gas to properly zero out your device. The calibration gas must be used within the expiration date listed on the bottle. If it is used any later, then your calibrations will be thrown off.
Test Often and Test Correctly
Know that your gas detector is functioning properly and ensure you are correctly calibrating it. Failing to properly measure or calibrate along any point can result in a defective instrument that will give inaccurate results.