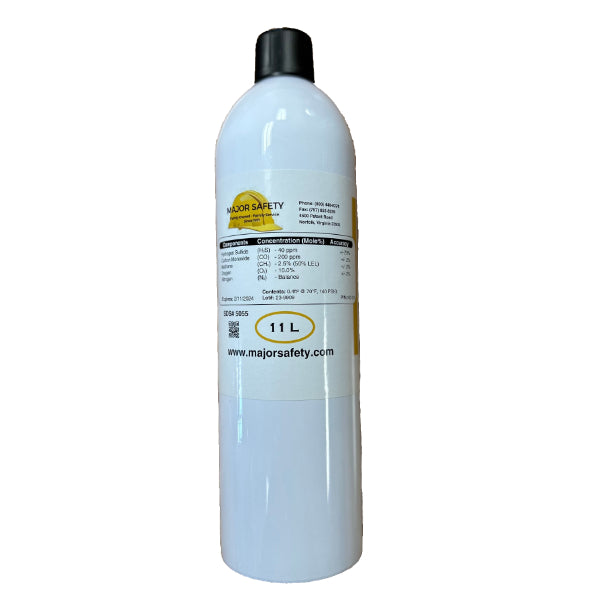 Bump Test Gas
Sale
Sale
Original price
$48.00
-
Original price
$288.00
Our new Intermountain Specialty Gas bump test gas, at only 9.58" tall and 2 7/8" round, revolutionizes gas detector bump checks and tests. It can easily be kept in your gas monitor's storage case or your vehicles glove box. This provides easy access for routine bump tests.
This bump gas cylinder is a few inches taller than are previous version. However, you get 5 times the gas for the same price.
It gets even better - it ships non-hazardous, regular UPS ground. No balloons or regulator is required. All you need is your monitor's calibration adapter. Simply press down the top with the nozzle/straw placed in your monitor's calibration adapter for 1/2 second and you are done.
Features: 
Only 9.58" Tall
11 liter cylinder (old one was liter and same price)
Hassle Free - no clunky machines, no balloons, no regulators.
Ships w/No Hazardous Fee
Performs well over 50 Bump Tests (with a 1/2 second squeeze)
At least 3 Month Life
4 Gas Mix (H2S/CO/LEL/O2) Will Bump Any 4-Gas Monitor
200 PPM CO, 40 PPM H2S, 2.5% Methane, 10% O2 in N2