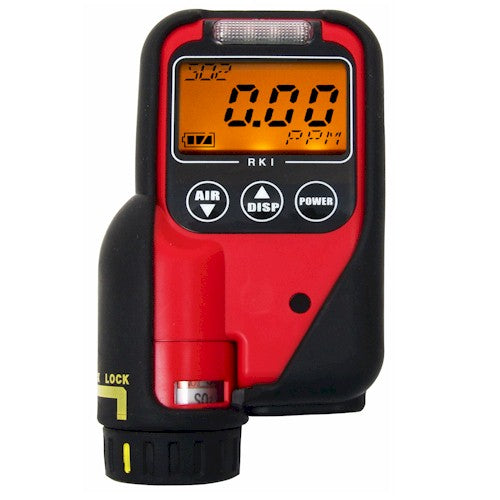 RKI SC-01 Series Toxic Single Gas Detector
Sold out
Original price
$768.00
-
Original price
$768.00
*** THIS ITEM IS DISCONTINUED -- CLICK HERE FOR REPLACEMENT ***
The RKI SC-01 series single gas detectors are, hands down, the most versatile, easy to use, and reliable single gas monitors we offer.The versatility is simple - because of its smart sensor technology, it can take a variety of toxic sensors that most other single gas detectors can't accommodate.

And the sensor can be easily changed out in the field. So you can have a variety of single gas monitors by having just one SC-01 and a collection of different sensors. You don't even have to tell it what sensor you've installed, the SC-01 automatically recognizes the sensor you installed.
Some of the sensors available are for Ammonia (NH3), Arsine (ASH3), Carbon Monoxide (CO), Chlorine (Cl2), Hydrogen Cyanide (HCN), Hydrogen Sulfide (H2S), Phosphine (PH3), and Sulfur Dioxide (SO2).
You can even purchase a unique extender cable allows the sensor to be attached to the end of a 10 foot cable for remote monitoring and quick response.
Features:
Smart interchangeable sensors
Wide range of toxic gases
Unique extender cable for remote monitoring
Compact (2.5 x 5.2 x 1.2 in.)
Lightweight, 7.6 ounces
250 hours of continuous operation
Operates on 2 "AA" alkaline batteries
Audible / visual / vibration alarms
Datalogging standard
Impact resistant protective rubber boot
Intrinsically safe, CSA, C/US classified
Downloads: