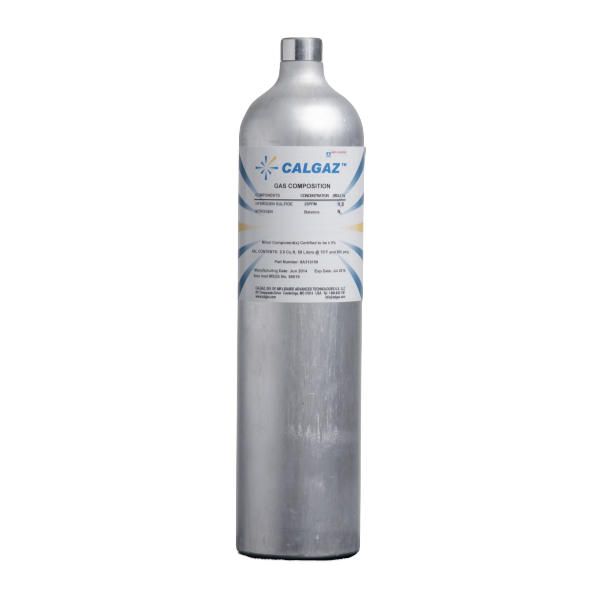 RKI 81-0154RK-04 Quad Mix Calibration Gas
Sale
Sale
Original price
$240.00
-
Original price
$240.00
The 81-0154RK-04 calibration gas is used to calibrate RKI's variety of multi-gas detectors. This would include the GX-2001, GX-2003, GX-2009, GX-2012, and GX-6000 confined space gas detectors.
This is the 34 liter cylinder.
Cylinder contains Hydrogen Sulfide 25 PPM - Carbon Monoxide 50 PPM - Methane 50% LEL (2.5%) - Oxygen 12% - Nitrogen Balance.
Cylinder Specs:
Standard Female C10 Valve
Material: Aluminum Alloy
Pressure: 500 PSI
Weight: 1.3 lb

Dimensions: 9.625" x 2.875"
Volume 2.4 cubic feet
Warranty: 2 years