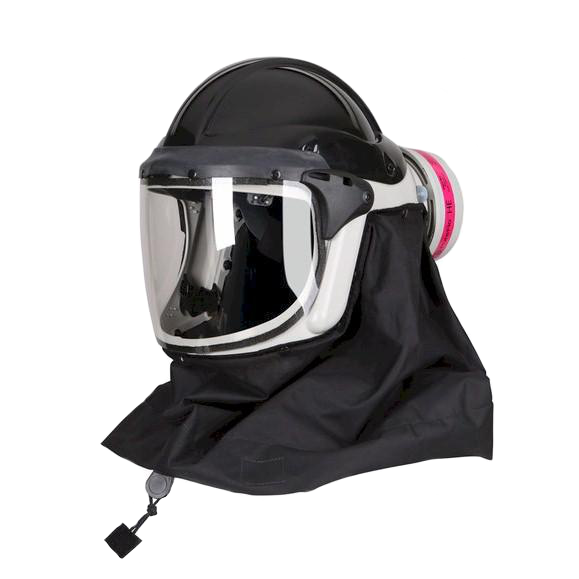 Gentex Pureflo ESM+ PF60 PAPR Respirator System
Sale
Sale
Original price
$2,105.00
-
Original price
$2,105.00
The Gentex Pureflo ESM+ PF60 is a self-contained powered air purifying respirator. This means no belts or hoses to mess with. Everything needed to operate is contained in the helmet. It is for medium to heavy duty applications - it can take a beating. No fit test is required with this PAPR system.
This innovative system provides all-in-one head, eye, face and respiratory protection against hazardous airborne contaminants, sparks, flying debris and chemical & molten metal splashes.
If you are looking for the PR02000-SHL, the ESM+ PF60 is its replacement. The new ESM+ PF60 is lighter, features a longer lasting battery, and comes with an upgraded built-in ESM - Electronic Safety Management system.
The ESM+ PF60 is a positive pressure system that delivers a constant and plentiful supply of clean purified air. An advantage of such a system is that it can be worn by personnel with beards and facial hair.
Approvals:
NIOSH Approved
CSA Z94.4 -11 Approved
ANSI/ISEA Z87.1-2015 and Z87.1-2014
Features:
No fit test required.
Ships with hard hat, HEPA filter, charger, battery pack, visor assembly, and cape.
ESM+ System includes LED status indicator and audible alarm for low flow, low battery, and filter change.
Adjustable flame retardant neck cape.
APF (protection factor) of 100.
No cables or hoses means more reliability and less maintenance.
No belt-mounted blower which means more comfortable.
Unique continuous air flow system.
Air flow rate of 8.1 cfm.
Wide vision ANSI approved polycarbonate face shield.
Black ANSI approved hard hat.
Quick release headband for easy adjustment and donning.
HEPA (HE) Filter (other filters available).
Corrosion resistant gold plated battery.
Enhanced Blower/Motor Assembly - integrated on/off switch; sealed electronics; decreased fan vibration; 5 cell battery pack; improved energy efficiency.