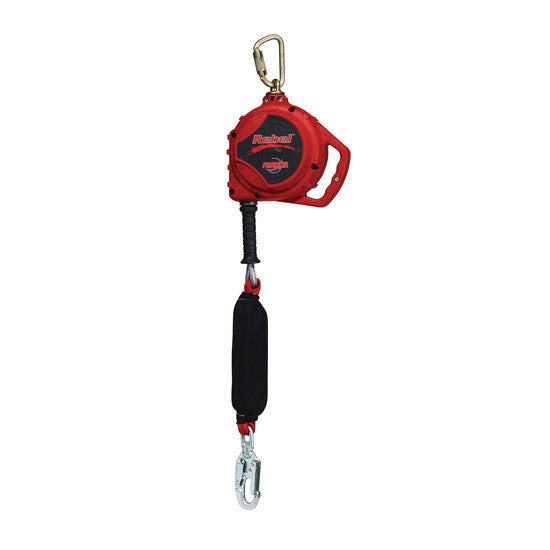 3M Protecta Rebel Leading Edge Self Retracting Lifeline
Sale
Sale
Original price
$729.25
-
Original price
$1,259.65
What do you do when you are working near a leading edge, like the edge of a roof? Will a normal self retracting lifeline work? No. What if you have to anchor your fall protection at foot level...will a normal lifeline work? No. In both cases, you need a SRL approved for leading edge applications.
Due to the increased loads that occur on a leading edge fall, a special self retracting lifeline is required. The 3M Protecta Rebel Leading Edge self retracting lifeline is designed and approved to handle these additional loads.
It has a galvanized steel wire rope with a swivel snap hook and an in-line shock absorber specifically for leading edge and foot level tie-off applications. It is available in 20', 33', 50', 66' lengths.
Product Highlights
Designed for leading edge applications

Approved for foot level tie-off

Rugged and extremely lightweight thermoplastic housing

Stackable housing design

Built-in carrying handle

Swiveling self-locking snap hook with impact indicator

Reserve lifeline system

Swiveling anchorage point

Side lifeline exit with ergonomic handle

High strength, corrosion resistant components

Self-locking anchorage carabiner
For More information on the leading edge requirements read our blog post: Leading Edge SRL - What Is It and Do I Need One?
Downloads:
If you have questions about winch and lifeline inspection read Self Retracting Lifeline and Winch Inspection.