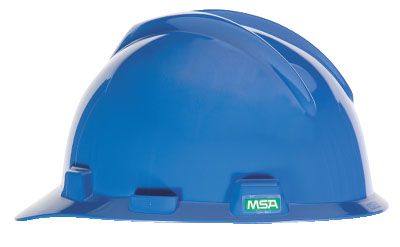 MSA V-Gard Cap Style Hard Hat
Sale
Sale
Original price
$17.35
-
Original price
$17.35
The MSA V-Gard cap style hard hat is the epitome of hard hats. It features the classic MSA V on the top and all the comfort, style, and protection that comes with it. This is the best-selling hard hat in the industry for good reason. Not to mention, this hat is approved to wear backwards so you can look cool too. The hard hat looks great and fits great.
Features:
Fas-Trac III Ratchet Suspension
Can Be Worn Backwards
Polyethylene Shell
Standard Size: 6.5" - 8"
Largest Sweatband Surface Area on the Market
ANSI/ISEA Z89.1-2014 and CSA Z94.1-2015 Approvals
Class E Rated
FAQ V-Gard Questions
How often do I need to replace my V-Gard hard hat? Five years from the date it was manufactured. This date is stamped on the hat.
How often do I need to replace my V-Gard suspension? Every year.
Can I wear a baseball cap underneath my V-Gard hard hat? No. May interfere with suspension.
Can I write on my MSA V-Gard hard hat with a permanent marker? Only if it is an alcohol-based permanent marker and contains no metal pigments.