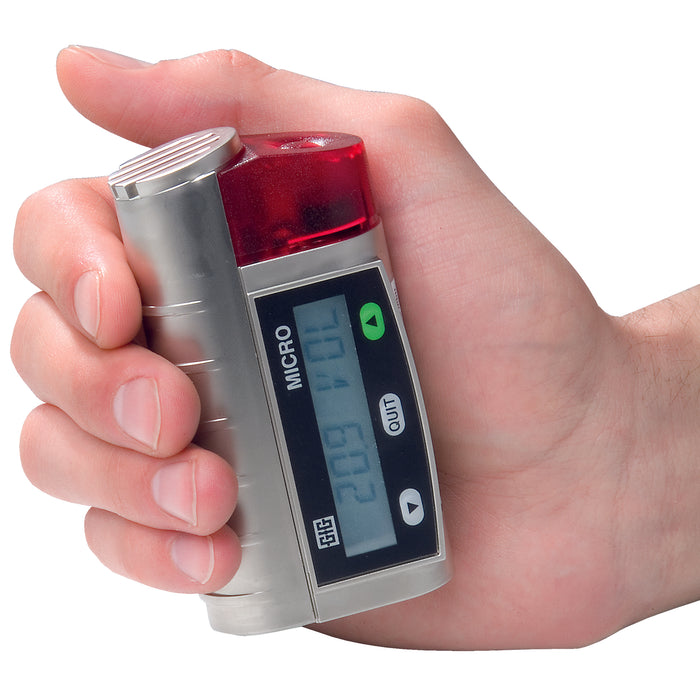 GFG Micro IV Single Gas Detector
Sale
Sale
Original price
$500.00
-
Original price
$1,120.00
The GFG Micro IV is a pocket sized single gas monitor with durability a tank. In spite of that, it is light. It weighs less than 4 ounces. It packs a punch with a six month battery life from just one AA alkaline battery. It also features a heavy duty alligator clip.
The Micro IV offers a highly configurable smart sensor design and a wide range of sensors including O2, H2S, CO, NH3, SO2, CL2, CLO2, PH3, NO2, HCN, HCI, ETO, HF, O3, NO, H2 and more! We've listed the most commonly requested versions here. Please call if you need one of the more exotic sensors.

The GFG Micro IV is easy to use. Most day-to-day functions are controlled with a single button. There is even an optional slide-on motorized pump available if needed. By the way, it even comes with rugged rubber boots for the top and bottom.