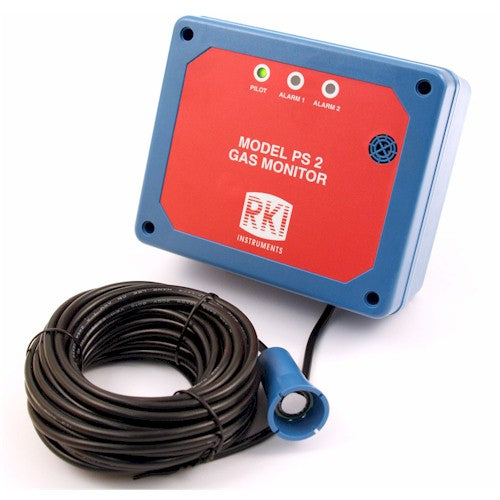 RKI PS2 Single Point Fixed System LEL Monitor
Sale
Sale
Original price
$472.50
-
Original price
$472.50
The RKI PS2 is a perfect low cost solution for brewery applications and ethanol detection. Simple to use, easy to install. It comes calibrated and set from the factory.
Also great for hydrogen detection in battery rooms, or for LEL level detection of a variety of flammable or solvent vapors in general industry.

It utilizes a MOS (metal oxide sensor) for long lasting and low maintenance detection of LEL levels of hydrocarbons (like methane or ethanol).
It even comes with two alarm levels for increasing gas or vapor levels for LEL level detection of flammable vapors. Each of the alarm levels activate a 12 amp relay inside the unit, and terminals are provided for wiring the relay to activate an external alarming device or some other device such as a ventilation fan.
It is housed in a durable plastic enclosure with flanges provided for wall mounting and is designed with easy access wiring hubs on the bottom of the unit. The front of the PS2 contains three lights; Pilot, Alarm 1, and Alarm 2. An internal audible alarm (85 db) is also built in which activates in a gas alarm condition.
The standard PS2 is supplied with the gas sensor located on the end of a 30 foot cable (other cable distances are also available). Each unit is powered by 115 VAC and comes with a 6' power cord.
Features:
LEL detection ranges available for many gases
30 Foot Remote Cable
2 alarm levels
Stand alone system
Input voltages: 115 VAC standard
Audible and visual alarms
Compact design
Simple installation
AC version equipped with power cord
Relay contacts rated 12A @ 115 VAC - 2 Relays (Alarm 1 & Alarm 2)

Low maintenance