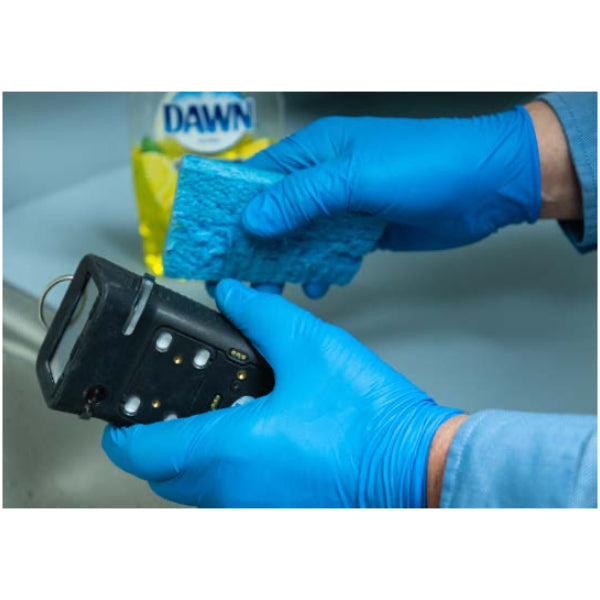 How To Clean and Disinfect a Portable Gas Monitor
Our Gas Monitor Repair Center sees a lot of gas monitors. We can tell that many have been exposed to some rather unclean environments. Often, the smell alone makes that evident. The point: most of the monitors that come to us have not been cleaned or disinfected. We suspect this is because many aren't sure how to properly clean or disinfect them.
It is certainly true that care is required when cleaning. A gas detector can be damaged if cleaned improperly. Nevertheless, it is not difficult to do. We hope this article equips you with some takeaways to properly clean and disinfect your portable gas monitor.
Best Practice
Like any other piece of equipment exposed to contaminates and unclean environments, gas detectors need to be cleaned and disinfected. This is especially true when handing off the meter to others for bump testing, calibration, shipping, etc.
Cleaning and Disinfecting - The Don'ts
This is easy. Do not use alcohol towelettes, alcohol solutions, hand sanitizers, or solvents to clean or disinfect gas monitors. These methods can poison the sensors. CO sensors, particularly, are vulnerable to corruption from any of these solutions.
It also goes without saying to never fully immerse the monitor in any cleaning solution, even if the monitor is water resistant rated. Cleaning solution can compromise the audible alarm volume or foul up an instruments pump and or filter.
Cleaning and Disinfecting - the Do's
To properly clean a gas monitor, the first thing to do is to make sure it is turned off. This is for both the protection of the monitor's circuitry and the sensors. This also ensures that any response the sensors have during the cleaning process aren't logged as events in the data-logging history.
To clean the meter, most all manufacturers suggest using only mild soap and water with a sponge. Your gas monitor's manual should be consulted. The process is simple enough. Give the monitor a sponge bath with the mild soapy solution. Try not to get water into the sensor or audible alarm openings.
Once washed, sponge the meter off again with fresh water. Finally, let the instrument air dry. One important tip: after cleaning, let the instrument fully dry before you turn it back on to use.
Once the instrument has been cleaned and has dried off, most manufacturers recommend you bump test and/or calibrate the gas monitor before putting it back into service. If you do not have a calibration kit to do either of these, we'd be glad to provide one to you. You can also, of course, send your monitor back to us and we can calibrate it for you. This will provide you with a new calibration sticker and certificate.